For the love of the game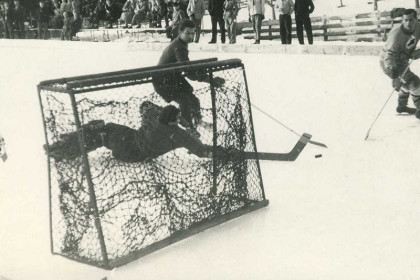 In the cold winter country of Canada, since the beginning of time, every frozen-over lake or pond has had to serve for a game of ice hockey. And this is where and how pond hockey was born. It requires little equipment, because technically all you need is a stick and a pair of skates. But, it demands and promises a whole lot of fun! Pond hockey is all about the true nature and essence of hockey. Checks and slap shots are prohibited. Players need to be good skaters and skilled stickhandlers. So, it's pure, innocent hockey! You gotta love it!

Back to the roots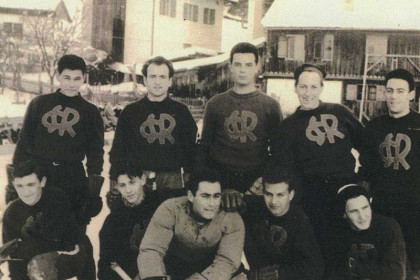 In Ritten, people have chased a puck across the ice ever since the early 20th century. Every year, when wintertime came round, hockey buffs would come together at the pond Wolfsgrubner See. In 1928, one of Italy's first professional ice hockey teams was founded.
Soon the lake was not enough anymore, so after WWII Ritten built its first ice hockey rink. Today, hockey players and lovers can play or watch their favorite sport at three locations: the ice rink in Oberbozen, the pond in Wolfsgruben, the Ice Rink and Arena Ritten in Klobenstein. And as soon as those temperatures fall below freezing, hockey players sharpen their skates, tape their sticks and hit the ice.

A winter's dream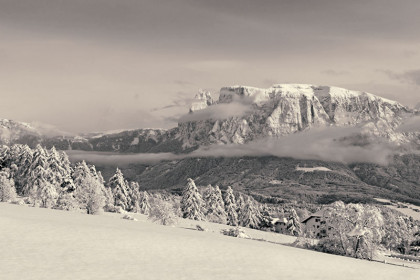 When winter settles in Ritten, everyone gets excited. It's the season of glistening snow landscapes, enhanced by the breathtaking 360° view of South Tyrol's snow covered peaks, and of all kinds of winter sports. The local ski resort Rittner Horn offers winter joys to everyone, whether they love skiing, cross-country, sledding or hiking. The rinks and the Wolfsgrubner See pond guarantee lots of fun on ice for all ages, and local inns and restaurants will pamper the taste buds with delicious hearty and warm dishes.